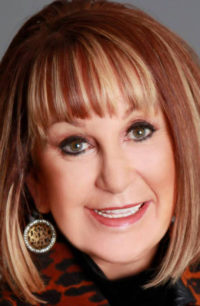 Newest National Director Bunny Hedgpeth shared her inspiring story and success advice on the January Company Webinar.
Here are some of her inspiring tips:
Pay attention to who is asking questions at your Shows and don't judge anyone: Anytime anyone asks a question is a sponsoring clue. Pick up on what they're asking and connect with them.  You never know what need someone has that Signature HomeStyles can fill! (Find out why this is so important by listening to the Webinar and Bunny's inspiring story)!
Great words to say to plant the seed to join with your Host:  "Your Show tonight was $500.  If you were the Representative you would have made $125!"
Do Shows!  Make sure you have 3 Shows booked in a row.  The first of the month is the best place to start filling in dates.
Consider Buddy Parties.  When you book a Show, ask your Host if she has a friend that wants to book at the same time and hold 2 Shows at the same time.  You'll double the number of Shows you do!
To hear more from Bunny, listen to the January webinar posted below!