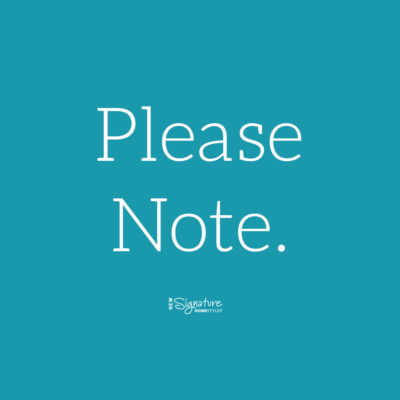 Shipping and Handling Update: The Host will pay Shipping & Handling on the balance due after the coupon is applied. There is a minimum shipping and handling fee of $8.75 on all orders. Note that sales tax is based upon the total amount of the order before the coupon is applied. The coupon is applied to product only and cannot be applied to Shipping and Handling or Sales Tax.
We are still working to have these coupons automated. In the meantime, the coupons will continue to be manually issued. Until notified otherwise, continue to contact Customer Care for booking credits to be issued. Please allow 2 business days for these to be issued. Customer Care can be reached at shsservice@designsbyshs.com or (630) 762-1700.
Booking credits are awarded after the booking is qualified. Please contact Customer Care for a booking credit. Include the following information typed in the body of the email (do not email pictures or images with handwritten information):
Your name & Representative Number
Original Show #
Booking Show #
If you have more than one qualified booking for the original Show and want one credit, please also include the second booking information.
Please note that:
• bookings must be added to the original show before the original show closes
• bookings must take place AFTER the original show
• the original show must be closed before a booking credit can be issued
• booking credits are issued as coupons and can be redeemed on any Show using a partylink or on a personal web page