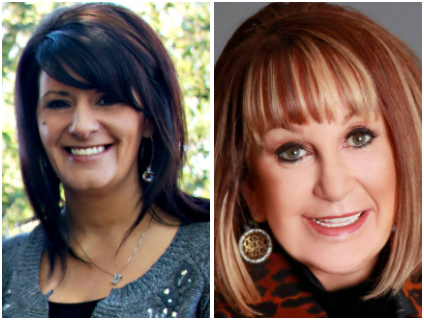 Our two newest Senior Executive Directors love talking about Signature HomeStyles and the fun they're having with their business. We recently asked Angela and Bunny to share their best advice with you.  They're leading growing, high energy teams and daily share best advice with their team members.
We asked them to narrow down all the best advice they share to one thing they're passionate about. .
Angela's Best Advice:
I truly believe in exceptional service. If you give people less than they expect they'll never come back. If you give them what they expect they may or may not come back. If you give them more than they expect you'll delight them and they'll always come back and tell everyone about their experience. I've built my business on the "and then some" service. I believe it is because of this that I my business is strong after 29 years.
Bunny's Best Advice:
The most successful people I have met in this business have one thing in common. They are willing to work hard and learn all they can by attending trainings, rallies, sales meetings and staying connected to others who are successful.   People want to do business with confident knowledgeable representatives. The more you learn about this business the more confident you will become. Never miss an opportunity to learn!